Hello everyone!!
I want to give ya'll an update on my reading life!
These books are in no particular order. I am going to share two or three books from the end of last year too because they were too good to be left out (November 2020 to June 2021). Also, I have mentioned the form in which I've read these books. I have used audiobooks for all of them but I will not mention it unless it is exclusively the audiobook version.
Without further delay, let's get into some of my favourite books of 2021!
A Woman is No Man by Etaf Rum:
My friend recommended this book to me and I loved it! The writing style kept me hooked since the very beginning. It felt like I was right there with the characters. It describes how similar and different the lives of three generations of Muslim women living in Brooklyn are. It is a highly character-driven story and has a ton of trigger warnings. If you are not comfortable with issues of sexual violence and suicide, I suggest you don't pick it up.
My rating: 4.5/5 stars (E-book)
2. And Then There Were None by Agatha Christie: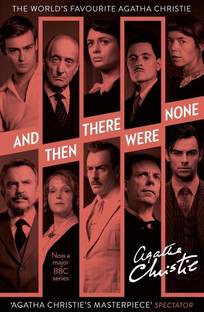 This was my first Agatha Christie book and I am so glad I got into her work. I have no complaints about the writing, the setting, the plot or the characters. It is just perfect. If you like stories of 'a bunch of people stuck on an island solving a mystery', this book inspired it all. She is truly the queen of crime fiction. Highly recommend her novels.
My rating: 5/5 stars (Paperback)
3. Beloved by Toni Morrison:
I did not want to include because it was part of my syllabus but it is undoubtedly one of the best books I have ever come across. I wish to read more of Toni Morrison's work. Her way of storytelling is nothing short of a masterpiece. The story is said in different narratives and highlights the journey of the former slaves of Cinnacinati. Please be aware of the trigger warnings because it cover themes such as sexual violence, slavery, racism and murder.
My rating: 5/5 stars (Paperback)
4. Oranges Are Not The Only Fruit by Jeanette Winterson:
I read this as part of my Pride book reading session and there is so much to unpack here. It is a coming-of-age story about a young girl named Jeanette who finds her life entangled amid love, family and religion. This novel is inspired by the life of the author herself. This book made me laugh, cry, angry and cringe and most importantly, it made me think a lot. I love when a book can make me do that.
My rating: 4.5/5 stars (E-book)
5. Man's Search for Meaning by Victor Frankl: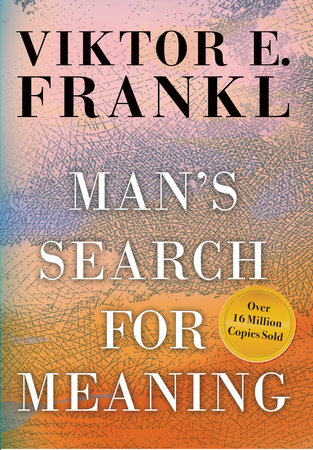 This was a pleasant surprise for me. By the title, I assumed it was a self-help book and I try to avoid self-help books on most occasions. Not to mention, I was thoroughly underwhelmed by Ikigai. But this book is so much more than that. It is very well-written, and it is a perfect lockdown read/listen. Just an FYI- It can get a little technical on psychology related terms.
My rating: 4/5 stars (Audiobook)
6. The Hunger Games #1 by Suzanne Collins:
Fun fact- I started reading book series recently. I am not a fan of series in general- they are too long and not well developed (these are excuses, I am just too lazy to finish them lol) but there are some I had to read after succumbing to the pressure of pop-culture. This was one of them. I went into it only knowing that it was a classic dystopian novel. Considering that this was published earlier in the decade, the story is very fresh and interesting. I enjoyed reading it!
My rating: 4/5 stars (Paperback)
7. Shutter Island by Dennis Lehane:
It was difficult for me to follow at first but it was a very interesting read. As someone who is new to psycological thrillers, I liked this one. The ending was a little bizzare to me. It took me some time to understand what the hell was even going on. Also, I am most definitely going to watch the movie soon. Let me know in the comments if you find the book or the movie better.
My rating: 3.5/5 stars (Audiobook)
8. It's Not About The Burqa by Mariam Khan (Editor):
This book is written for everyone who like to put women in boxes. Each essay in this anthology describes the life of a Muslim woman living in the west. The title was so intriguing that I had to listen to the book. Some might say, it provides a narrow idea of Muslims because it only covers the west and they are not wrong. Some of the concepts such as patriarchy and sexuality are white-washed. However, living as a minority in a country where islamophobia and racism exists to this day has its own disadvantages. Every story is unique. Every one of these women has a voice that needs to be heard and yes, it is not just about the Burqa. It is about the human being and the faith.
My rating: 4/5 stars (Audiobook)
All image credits: Goodreads
That's it! Do you have different opinions about the books I've mentioned?
What are you reading? Or watching? Or studying? If you have anything interesting to share, please do so in the comments section. I'd love to see what you're up to!
Thank you so much for reading:)